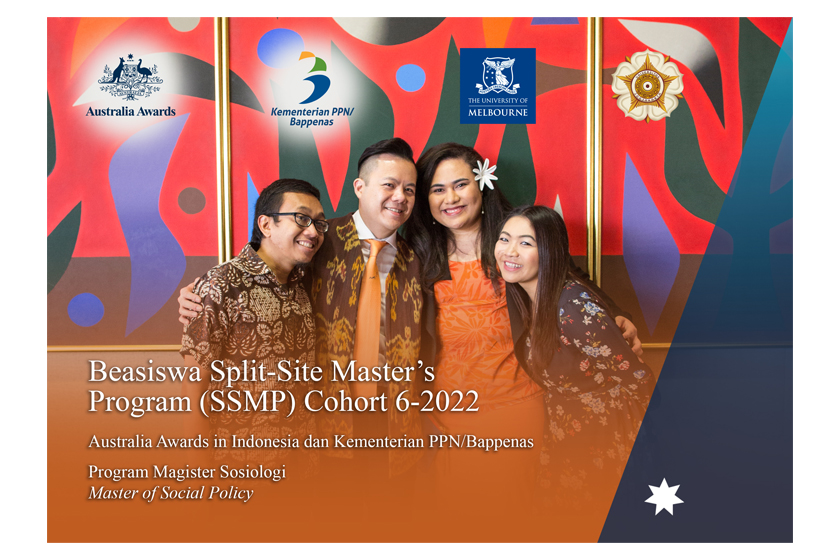 Kesempatan emas bagi para PNS yang bekerja di sektor sosial dan ingin melanjutkan pendidikan di Australia & Indonesia: Beasiswa Split-Site Master's Program untuk sektor sosial kini telah dibuka!
Program beasiswa hasil kerjasama Kementerian PPN/Bappenas dengan Australia Awards in Indonesia, Universitas Gadjah Mada, dan The University of Melbourne ini memberikan kesempatan kepada PNS untuk melanjutkan studi selama 1 tahun di Universitas Gadjah Mada (Indonesia), dan 1 tahun di The University of Melbourne (Australia) di tahun akademik 2022 – 2024.
Di akhir masa studi, mahasiswa akan mendapatkan dua gelar S2 yaitu Magister Sosiologi dan Master of Social Policy.
Pendaftaran dibuka hingga 29 Oktober 2021. Info lebih lanjut, kunjungi link di bawah ini.