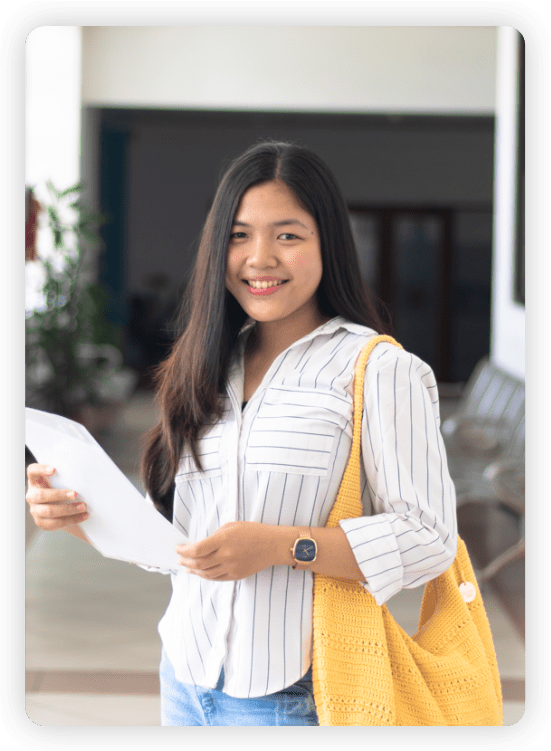 Profile of Study Program
---
The Master Program in Sociology at the faculty of Social and Political Sciences UGM has been held since 1983 with a focus on critical thinking and emancipatory research
---
Department of Sociology was established in 1955, and has started to organize undergraduate education programs (S2) since 1983. Based on the decision of BAN-PT. No. 8223/SK/BAN-PT/Ak-PPJ/M/XII/2020 dated December 15, 2020, the Master program (S2) of Sociology, FISIPOL UGM received an accreditation certificate from BAN-P.Ji with an A grade. This certificate is valid for 5 (five) year, from 13 December 2020 to 13 December 2025.
The Master Program in Sociology at the faculty of Social and Political Sciences UGM has been held since 1983 with a focus on critical thinking and emancipatory research. The focus is the dialectical development of the theory and methodology of the sociological discipline and the inter-disciplinary social sciences. At the same time, it is also a substantial distinction for the reproduction of sociology and social sciences at the regional and global levels. The focus applied is the study of Social Policy. This study aims to encourage students to be able to produce social policy ideas that are relevant to the development of contemporary sociology and social science and have a social advocacy basis.
Double Degree Program
---
In this Double Degree International Program, students take part in the Master of Sociology program (with a specialization in Employment and Social Policy) at Gadjah Mada University, Yogyakarta and Master of Social Policy at the University of Melbourne, Australia.
There are three areas of change that became the background for the establishment of this program. First, changes in the employment landscape caused by demographic changes, industrial transformation, and demands for social security. Second, the establishment of the Social Security System (SJSN) through BPJS Employment and BPJS Health since 2014. Third, the spread of the digital economy has created job losses and job gains, new employment relationships, and new types of vulnerabilities.
Meanwhile, until now there has been no adequate academic endeavors to study these changes in order to adapt and improve the existing social protection system. Therefore, Universitas Gadjah Mada has been partnering with the University of Melbourne in initiating the Master level of the Double Degree program.
The advantage of this program is that students could learn about the dynamics of social problems and social life in the Indonesian context, and at the same time they also gain knowledge about the same problems at the regional and global context. This academic learning will also equip students with rich theoretical understanding and high-quality practical skills to apply their knowledge in policy practice. This program is designed for state civil servants/government agency employees dealing with social protection, employment, and social security providers, as well as individuals working for Non-Governmental Organizations (NGOs) or the private sector in terms of social service provision or social policy/program analysis and social policy planning.
Academic support programs:
English study group
Academic Writing Assistance in English
Workshop presentations, lobbying and writing policy texts
Field visits and observations
Regular sharing sessions from experts, policy makers and practitioners
Pre-departure training prior to Melbourne
Cross-Cultural Training and Understanding
Joint Course with students and lecturers from the University of Melbourne at UGM
Terwujudnya institusi pendidikan berbasis riset yang berorientasi pada pencerahan dan social empowerment
Melaksanakan pendidikan untuk menghasilkan lulusan yang mampu melakukan analisis dan tafsir sosial, serta berpikir kritis
Melaksanakan penelitian yang berdasarkan pada prinsip-prinsip kritis dan emansipatoris
Menjalankan program pengabdian yang berbasis advokasi sosial
Menghasilkan lulusan yang memiliki keahlian analisis dan tafsir sosial serta berpikir kritis
Menghasilkan para peneliti yang berpegang pada prinsip kritis dan emansipatoris
Menghasilkan insan akademik yang aktif melakukan pengabdian berbasis advokasi sosial
Graduate Competencies
---
Competency projection:
Systematic understanding of sociology and broad social sciences
Solid knowledge of the basics and principles of social policy in a comparative perspective
Skills in problem solving and analytical skills in the preparation of social policies
Comprehensive understanding of recent changes and various social policy models in a global context
Visionary organizational leadership and managerial skills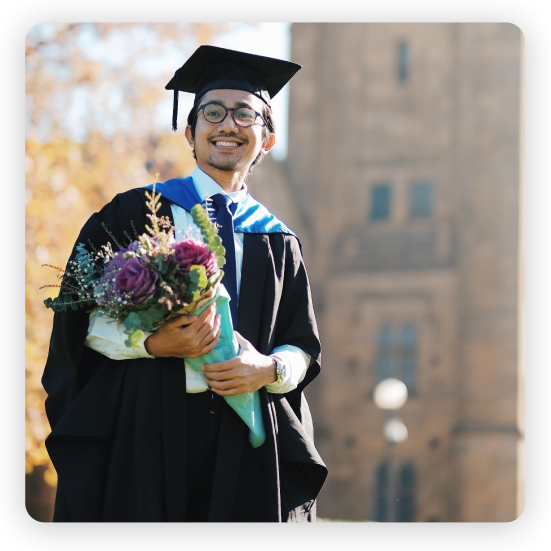 ADMISSION INFORMATION
Double Degree Program
Requirements:
Academic education background in a co-discipline (social science, political science, economics, demography, etc.)
Minimum GPA 3.00 scale 4.00
IELTS score 6.5 (no band less than 6.0) or International TOEFL (paper-based test) 577+ or (internet-based test) 79+
Administrative requirements are listed at http://um.ugm.ac.id
Cost:
SPP at GMU Rp 60,000,000, - / package
tuition fees at the University of Melbourne A $ 35.000, - / year (usually up about 5% per year)
to undergo studies in Melbourne, students also need the cost of living (living cost) around AUD 2000/month, PP Indonesia-Melbourne airfare, visa fee AUD 560 and insurance AUD 729/year
Daftar Mata Kuliah Program Magister Double Degree
Number
Course Code
Course Name
Credit
Semester
Course Description
1
Sociological Theory 1
3 credits
First semester at UGM

This subject introduces students with basic theoretical foundation of sociology and broader social sciences from which contemporary social policy originates. It aims to provide students with a basic map for their future exploration and exposure with diverse debates within sociology and social policy. The main topics discussed here are contributions from classical sociological theories to the continuing development of today's social policy discourses.

2
Research Methodology I (Qualitative)
3 credits
First semester at UGM

This subject will equip students with social research skills employing both qualitative and quantitative methods. Four main research models will be discussed: case study research, survey research, baseline and evaluation research. With mastery of these research methods students will be well prepared for doing either scholarly or program/policy oriented researches. These skills will be very beneficial for those who work in service delivery organization or program/policy planning.

3
The Political Economy of Social Policy
3 credits
First semester at UGM

This subject introduces students with a perspective of the interplay between politics and economy, with a particular emphasis of Indonesian context. It introduces a perspective that public policies are shaped by the interplay between politics and economy. Different political periods resemble different dynamic interplay among political and economic institutions, political and economic actors, and both domestic and international context. By comprehending this perspective, students will be able to grasp the political economic background of social policies across different periods.

4
Social Policy: Concepts and Issues
3 credits
First semester at UGM

This course introduces key concepts on welfare issues and social policy in Indonesia, especially how the policies are constructed and contested. The course is developed to reflect the formulation and development of social policy, its evolution, principles of welfare state, redistributive justice, and ethics in social policy. In general, the students will learn the role of government, communities, families, and individuals in providing welfare; and how social policies are developed within competing interests and powers. In a more micro view, the students will analyze the roles of state, NGOs, communities, and private entities in initiating and developing social protection for the citizens and society at large. It introduces also history, design, and institutionalisation of social policy in Indonesia with a parallel comparison to some other countries.

5
Social Policy and Development
3 credits
First semester at UGM

This subject investigates the linkage between social policy and development (including economic development) within developing countries, with a particular focus on Indonesia as this subject is normally taught as a part of The University of Melbourne's overseas subject program. The subject focuses on the roles played by states, markets and communities in the Asia-Pacific region (especially in Indonesia) in responding to key social policy issues such as poverty and welfare, unemployment, youth, health, economic and other shocks and disasters, and the socio-economic position of women. The role of social policy in economic development is emphasized. Using a case study approach, the subject examines how low and lower middle-income countries such as Indonesia attempt to instigate social policy-related change, e.g. policy formation and implementation and accountability, public sector and community leadership, on-the-ground innovation, the impact of international investment at local levels, the impact of international aid donors and NGOs. This intensive subject is normally presented on location at, and in collaboration with the Universitas Gadjah Mada in Yogyakarta. This year it will be taught online with students from both Melbourne and Yogyakarta participating together in interactive sessions.

6
The Future of Work in Comparative Context
3 credits
First semester at UGM

This subject investigates the fundamental issues around the changing nature of work; what it means for individuals' working lives, employers, labour market institutions and regulations situating Australia within a comparative context. It uses a range of classic and contemporary theories from sociology and economics to understand ongoing social changes while emphasising the structure of organizations and institutions within a comparative perspective. Through active in-class discussions, quizzes and exercises students will learn how to interpret labour market theories and critically assess empirical work.

7
Sociological Theory 2
3 credits
Second semester at UGM

This subject links contemporary influential social theories to the development of social policy. The influence of structuralism, critical theories, humanism, and postmodernism to social policy in late modern society will be discussed. The subject will sharpen students' understanding that social policy should be adjusted along with the changing people's perception and aspirations of wellbeing. Their perception and aspirations are indeed constructed by their changing worldviews.

8
Research Methodology II (Quantitative)
3 credits
Second semester at UGM

This subject will equip students with social research skills employing both qualitative and quantitative methods. Four main research models will be discussed: case study research, survey research, baseline and evaluation research. With mastery of these research methods students will be well prepared for doing either scholarly or program/policy oriented researches. These skills will be very beneficial for those who work in service delivery organization or program/policy planning.

9
Gender, Inclusion, and Social Justice
3 credits
Second semester at UGM

This course explores issues of gender and marginalised group. Students are facilitated to discuss the roles and impact of gender status and marginalisation for shake of justice in policy makings. There is special elaboration on best practices and important achievement when gender perspectives and marginalized group affirmation are employed in policy makings. This discussion evolves around family, personal relation, community, and state. For theoretical and conceptual ground, this course introduces intersectionality as to explain various categories such as gender, age, economic class, race, religion, tradition, and culture which are interrelated and create layers of inequalities and discrimination. The concept of masculinity and its impact on the development of social policy is also discussed. In addition concept and theory mastery, in the end of the semester the students are expected to reflect on the extent of capacity and challenges in implementing social policy making with gender perspective, including the exploration of strategies at the practical level.

10
Labor and Social Policy
3 credits
Second semester at UGM

This course introduces some main themes of employment and the sociology of work, and its contextualisation with the needed social policy responses to contemporary employment problems. The course will begin with some basic concepts in social sciences to understand the world of work such as capitalist mode of production, fordism dan post-fordism, global value chain dan international division of labour, and labour process and control. Then, students will discuss the contemporary empirical development of employment issues resulted from demographic, technology, and global political economy changes. Based on those, students will discuss various models and practices of social policy on labour and employment with critical and social justice perspectives.

11
Social Policy Analysis
3 credits
Second semester at UGM

In this course, student will learn research processes as to produce social policy both at theoretical and practical level. The theoretical comprehension focuses on research methodologies, while the practical comprehension will refer to some specific issues in social policy such as poverty alleviation, women empowerment, youth employment, and early childhood education. Alternative approaches in policy making are explored.

12
Research Proposal Seminar
3 credits
Second semester at UGM

In this course, students will prepare research plans for their thesis. It starts with brainstorming and literature review on some relevant topics as to formulate research focus and questions. Guided by the lecturers, students then formulate the relevant research methodology until reaching a proper research proposal.

13
Social Research Design & Evaluation
12.5 pt
First semester at UoM

This subject examines various social research design and evaluation approaches to the study of social interaction. Students will critically examine the utility of, and theoretical underpinnings behind advanced methods of collecting, analysing and writing up social research. The subject will also analyse the relationship between policy evaluation and social research, notably in the context of debates around evidence-based policy.

14
Governance and Social Policy
12.5 pt
First semester at UoM

This subject provides students with a series of critical approaches to the study of social policy and governance in modern societies. The subject bridges theories from sociology, political economy and criminology to develop students' capacity to provide a holistic analysis of the policies surrounding social issues in modern societies in the light of global socio-economic changes. The subject will help students to understand and examine the potential contradictions that state interventions and law implementation have for specific socio-demographic groups. In addition, the subject aims to enhance
students' ability for critical and independent thinking about contemporary policy concerns.

15
Project Based Analysis
25 pt
First semester at UoM

This subject develops the skills to understand and assess the social impacts of development, including international development projects, resource management, and proposed infrastructure or new policies. We do this in two ways: by looking at how to assess the impacts of proposed projects, and through evaluation techniques for existing developments or projects. In each case we develop practical skills and interdisciplinary techniques to appraise and evaluate impacts. These techniques draw from anthropology, development studies, and the policy sciences, and move beyond simple summative assessments and financial accounting. We consider the social and environmental contexts in which any form of appraisal is embedded, and the capacities of different actors (from the state to NGOs and community groups) to avert or mitigate negative impacts through learning, negotiation, and citizen participation. Examples, some presented by guest speakers, are drawn from Australia, Europe, the Americas, Africa, and Asia. At the completion of the subject students will have developed the conceptual skills to understand the impacts of development; be familiar with the range of methodologies and techniques used in impact assessment; understand development evaluation; and will be able to apply this in critical evaluation of the impact of projects and programmes.

16
Foundations of Social Policy
12.5 pt
Second semester at UoM

The subject engages with contemporary theories of social inclusion and capital with an emphasis on networks and their role in community strengthening, community building and regional economic development. The subject also engages in the role these strategies have in larger projects of social policy reform such as the Third Way, the Partnership movement and "joined-up" government. The subject will engage in specific social policy issues (health, housing, welfare, employment etc) to investigate the use of social capital and network analysis techniques.

17
Contemporary Social Problems
12.5 pt
Second semester at UoM

This subject focuses on social problems in a sociological perspective. The aim of the subject is to give students a good understanding of the social dimension of social problems as well as insights into the social construction and negotiation of social problems. A number of different approaches and ways to see social problems will be introduced to sharpen the awareness of the influence of specific worldviews of our selection, understanding and responses to social problems. On this basis, a number of recent social problems and a shift in understanding and dealing with social problems will be discussed.

18
Social Policy Internship
25 pt
Second semester at UoM

In this subject Master of Social Policy students will be placed in an organisation which either has governmental responsibilities or deals with government, where they will work under the supervision and guidance of a senior manager in the organisation. Students will be required to use their own
networks to make an initial contact with a potential organisation. Their choice will then need to be ratified by the department. Students will carry out research or analytical exercises of relevance to the organisation that will be involved in high-level and complex policy making. Students will study the
structure, culture and policy environment of the organisation and develop advanced analytical, research and report-writing skills as well as negotiating and interpersonal skills. Students completing this course should expect to acquire significant insight into the complexities of policy making and management. During the internship an academic supervisor will advise them.


19
Thesis
9 credits
at UGM

Students will write the thesis in the end of the whole double-degree program. It will provide students with an opportunity to apply their acquired knowledge and skills throughout the program by formulating a research questions and developing a research proposal with a clear research strategy, applying methodological principles and research techniques, creatively using theoretical insights and concepts relevant to the research question at hand, generating new knowledge about the issue addressed in the thesis, reporting the research results in a clear and systematic way, and being able to reflect on the theoretical, scientific and practical relevance of the research results.